Browsing all articles tagged with fast twitch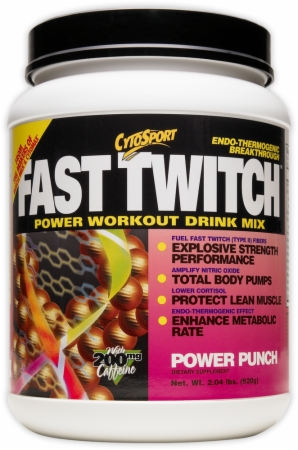 The lovely people at CytoSport responded to an email I sent them asking if I could try a few of their pre-workout supplements before I bought them. The next day I received an email asking which products I'd like to try. A week later I was shipped trial packets of CytoSport Fast Twitch, CytoMax, Monster Pump and Muscle Milk. Here is my review of CytoSport Fast Twitch. My reviews of CytoMax and Monster Pump will follow in the next week.
Facts
Per 2.04 lb tub of Fast Twitch, you get:
40 servings
200 mg caffeine/serving
0 fat, cholesterol and sugar
15 carbs
Some vitamins
A hell of a lot of proprietary blends
About Me
See that guy to the left? Thats me, Xander. I created this website to share how I gained over 30 lbs by weight lifting, eating and using the right nutritional supplements. Here you will find honest supplement reviews, weight-gaining tips, workout routines, free PDFs and the best hardgainer workout programs on the internet.
No Nonsense Muscle Building
Tired of busting your butt in the gym with no results? If you're a hardgainer like me, then you need a program specifically designed for you. I used this program to gain over 30 lbs in my hardgainer transformation!
From meal plans to workout programs that get progressively more challenging, Vince lays out everything in an easy-to-read manner. Get big for the summer, show up your friends and impress the ladies!
Your 6 Pack Quest
No Nonsense 6 Pack Quest provides a workout and dieting program designed to burn the fat off your stomach and reveal those 6 pack abs. You'll see the best ab workouts and secrets designed to give you that washboard stomach.
Friends
Recent Posts
Muscle Gaining Secrets
Tags
Help keep my website running!
Any amount is appreciated, thanks!