Browsing all articles in Supplements
All out of protein powder, I decided to purchase a ready-to-drink bottle (more like a cardboard box) protein shake after I finished my shoulder workout. Unluckily for me, I reached for Syntha-6.
Taste: Awful. Just flat out disgusting. You'd think a ready-to-drink protein shake would be better than its powdered form, but you'd be wrong. This is one of the worst protein shakes I've ever tasted, and I've had some bad ones.
Price: "Why?" was the question I asked myself after I handed over my credit card. $4.58 for 16.9 oz. of this garbage. I should have gone to Walmart and bought a 2 lb. tub of Body Fortress protein for $16 to tide me over until my Optimum Pro Complex Gainer arrives.
Nutrition Facts: 40g protein. 280 calories. 6g total fat. 16g carbs. 4g sugar. Pretty standard stuff.
The Final Word: Avoid Syntha-6 pre-made protein shakes at all cost. I can't speak for the vanilla or chocolate, but I can't imagine they'd taste much better.
Are there any ready to drink protein shakes that actually taste good and are moderately priced? Let me know if you've purchased any in the comments, thanks!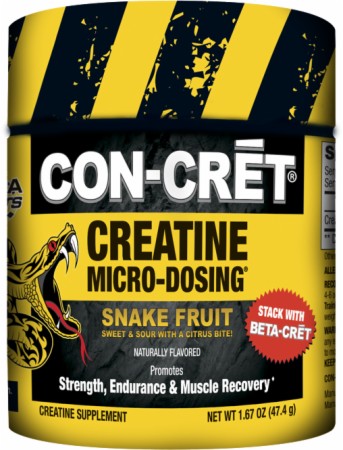 Creatine monohydrate is an odorless and tasteless powder that can be added to sports beverages or water. Creatine is naturally synthesized in the body from amino acids and helps supply our muscles with energy. Studies have shown that creatine is effective in providing energy for the muscles, increasing the volume of your muscles and enhancing protein synthesis. The Bottom Line: Creatine  can increase your strength gains.
I recommend cycling creatine to make the biggest gains. Cycling creatine involves a loading phase, maintenance phase and a non-use phase.
Week 1—Loading Phase: Take between 20 to 30 grams of creatine for four to five days. Doing so will saturate your muscles with creatine and give you greater increases in strength.
Read more »
I emailed the nice folks at Labrada hoping I could get my hands on a free sample of their newest pre-workout supplement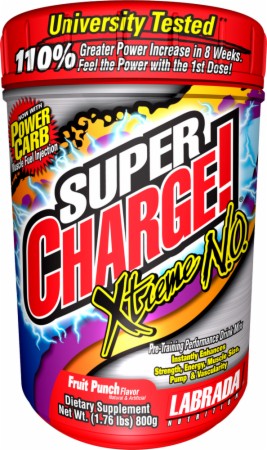 SuperCharge! Extreme N.O. They emailed me back saying that they have samples on their page for a minimal cost, but since they don't have a sample pack of SuperCharge, they will ship me one. About a week later I received one free sample of SuperCharge and one free sample of Power Carb.
Facts
Per 320 gram tub of SuperCharge, you get:
20 servings
< 1 g sugar
SuperCharge Performance blend
Phase 1- Energy/ Hemo-Dilation Complex
Phase 2- Strength & Endurance Complex
Phase 3- Post-Workout Recovery ComplexTaste Read more »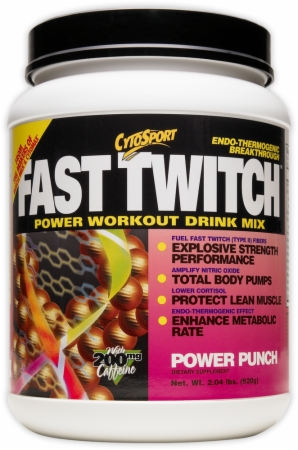 The lovely people at CytoSport responded to an email I sent them asking if I could try a few of their pre-workout supplements before I bought them. The next day I received an email asking which products I'd like to try. A week later I was shipped trial packets of CytoSport Fast Twitch, CytoMax, Monster Pump and Muscle Milk. Here is my review of CytoSport Fast Twitch. My reviews of CytoMax and Monster Pump will follow in the next week.
Facts
Per 2.04 lb tub of Fast Twitch, you get:
40 servings
200 mg caffeine/serving
0 fat, cholesterol and sugar
15 carbs
Some vitamins
A hell of a lot of proprietary blends
Dymatize Super Mass Gainer is a weight gainer protein powder designed for hardgainers. Each box is 12lbs. Flavors include: Berry & Cream, Cookies & Cream, Gourmet Vanilla and Hardcore Chocolate.

Facts
The following information is for Gourmet Vanilla: Serving size: 2 heaping scoops (334g).
16 servings
1280 calories, 72 calories from fat
8g total fat, 2g saturated fat, 2g trans fat
50g protein
252g carbohydrates
39g sugar
Read more »
Jack3d is a pre-workout supplement designed to fuel your workouts with energy, focus and great muscle pumps. But does it work?

Facts
May enhance intensity, strength, energy, endurance, pumps and recovery
No sugars
No calories
No maltodextrin, which can spike insulin levels and make your body store fat
No magnesium, which at high levels can give you the runs
No artificial dyes
About Me
See that guy to the left? Thats me, Xander. I created this website to share how I gained over 30 lbs by weight lifting, eating and using the right nutritional supplements. Here you will find honest supplement reviews, weight-gaining tips, workout routines, free PDFs and the best hardgainer workout programs on the internet.
No Nonsense Muscle Building
Tired of busting your butt in the gym with no results? If you're a hardgainer like me, then you need a program specifically designed for you. I used this program to gain over 30 lbs in my hardgainer transformation!
From meal plans to workout programs that get progressively more challenging, Vince lays out everything in an easy-to-read manner. Get big for the summer, show up your friends and impress the ladies!
Your 6 Pack Quest
No Nonsense 6 Pack Quest provides a workout and dieting program designed to burn the fat off your stomach and reveal those 6 pack abs. You'll see the best ab workouts and secrets designed to give you that washboard stomach.
Friends
Recent Posts
Muscle Gaining Secrets
Tags
Help keep my website running!
Any amount is appreciated, thanks!